"Be the change you would like to see in the world."
 Ghandi
There is a well established programme of students and other volunteers spending time working in the various VGT projects in Rongai.
This is a real opportunity to give something back and make a genuine contribution to the Rongai community. It is a great chance to immerse yourself in a different culture and then to travel within Kenya, a country with a wonderful and diverse range of experiences. The work you do is rewarding and a good thing to have on your CV, and you can have a lot of fun sharing accommodation with a group of like minded people. Opportunities are available for volunteers wanting to work with the VGT schools in rural Kenya. Gogar Primary School is always in need of energetic open minded people who are prepared to become fully involved in school life and teach sport, art, English and help run the library. In addition to this volunteers are encouraged to take on a project within the school. The Vanessa Grant School and the Vocational Training School welcome volunteers who enjoy working with handicapped children and young people. Vanessa Grant Girls' School is a boarding secondary school for high achieving girls, many of whom come from poor backgrounds. There is plenty of opportunity to help with IT , sport and music. Many volunteers split their time between the schools depending on their strengths. It is vital to come with an open mind and the determination to become involved and to contribute. It is not for the faint hearted.
Applications
We ask that you contribute GBP600 (US$900). GBP100 of this covers the accommodation costs, the balance is available for your use on a project within one of the schools. It is important to agree this with the Head of the school and with the managing Trustee. You will need to meet all other living expenses such as food and local travel. Students/volunteers normally come for at least one term (about three months). We welcome applications from anyone interested in a gap year and other volunteer placements in Rongai. To find out more, you might like to first read the testimonials below kept by previous gap-year students as well as other information which you will require if you decide you would like to apply.   If you've any questions after that or you'd like to go ahead and apply, please get in touch with any of the contacts shown on the Contact Us page.
We are particularly keen to build long-lasting links between the projects and schools in other countries, and we already have strong links with a number, including:
Cheltenham College, UK
King's Edgehill School, Nova Scotia, Canada
Sherborne, UK
Brambletye School, UK
If you are a teacher, parent or student at a school which you think could benefit from a link with our work then please do get in touch.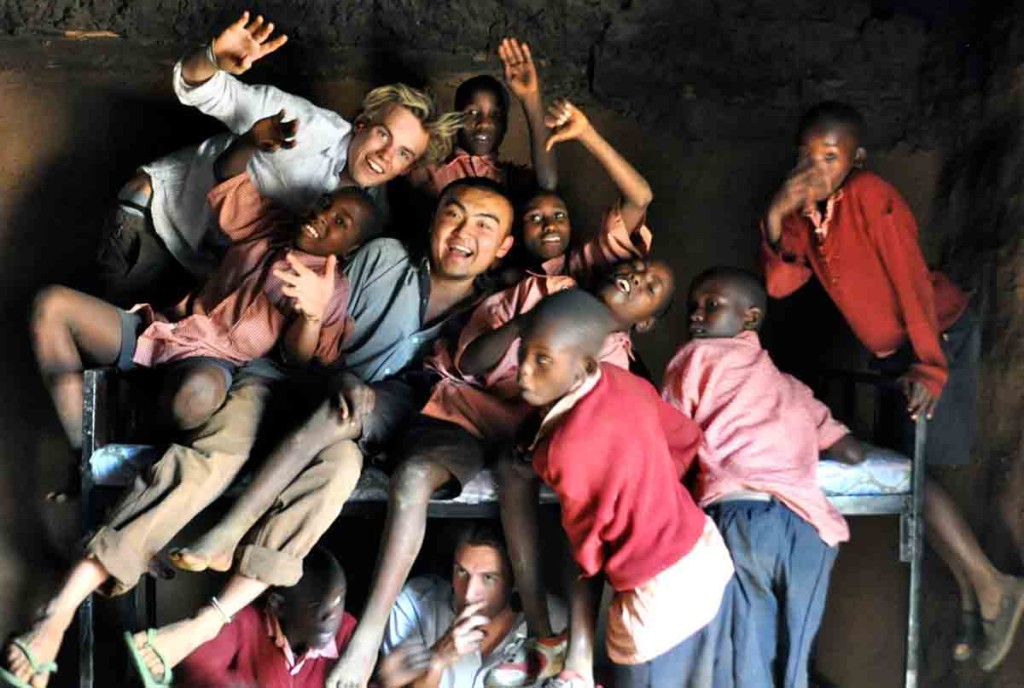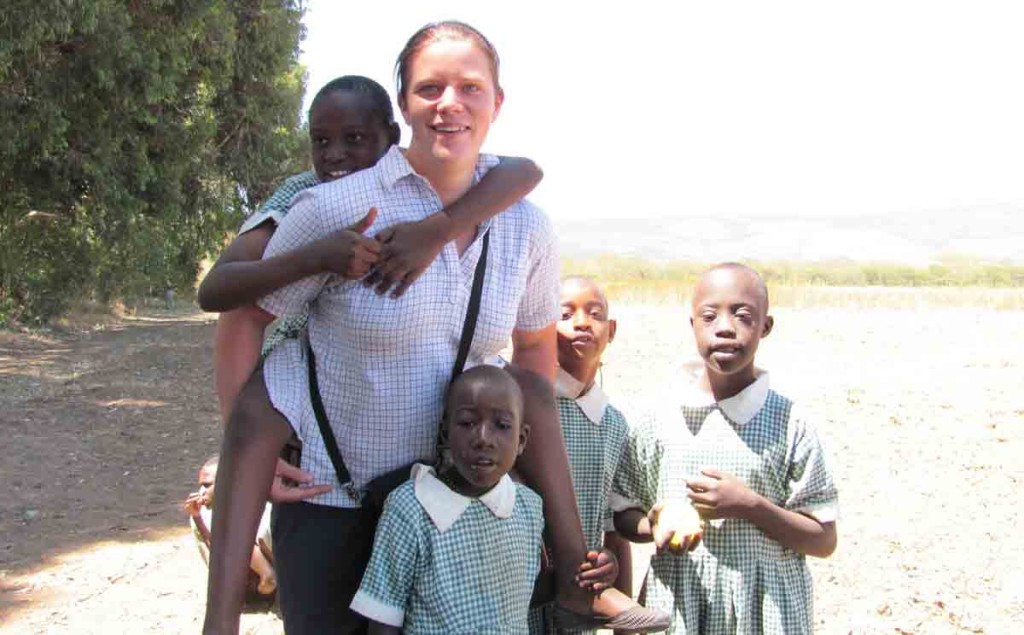 "Living and volunteering in Africa has profoundly influenced my perspective and outlook on life. "
Tamara Nordman, volunteer 2011
Comment by Tamara Nordmann who was a volunteer in 2004
"I am writing to you to provide little feedback of my volunteer experience in Rongai. I hope future volunteers will be motivated and curious to find out what it is all about. Living and volunteering in Africa has profoundly influenced my perspectives and outlook on life. I re-evaluated my personal relationships, the way I interact with people, the things I value, my approach to material possessions, and my overall career goals. To say I loved living there would be an understatement. I became a volunteer at the schools in Rongai by coincidence in 2004. I was brought there by a friend of mine and in the end I stayed for more than half a year because I completely fell in love with this place. Teaching at VGS and GPS I suddenly found myself with a piece of chalk in my hand and a textbook in the other with no real syllabus. At times the lack of resources due to circumstances could get frustrating, especially in PE and arts. However, the children were amazing and they were a real joy to teach. So many confused and eager faces staring back at you, ready to learn! The teachers at both schools gave me the warmest welcome and they helped me whenever it was possible. As a volunteer you were well received as a member of the team and given the feeling of actually making a difference. Our accommodation, the small volunteers' house, was the cosiest place i have stayed in during my time in Kenya. Everyone on the farm was absolutely open-hearted and supportive which made it extremely easy to feel at home.   Before and after my stay at Rongai, I have been working with other volunteer projects but I have to say the "VGS project" has been the most amazing experience of all! Because of the personal atmosphere I have come back to Kenya every two years since my first stay. Whenever I visit this special place in the Rift Valley I am overtaken by all the progress which has been done in the meantime. The "VGS-project" is one the very few development projects in Africa which can demonstrate continuous success due to all the wonderful people working for it jointly."                                                                                 Tamara Nordmann 2011
Letty Davis 2013
The VGST is a really amazing trust, which makes a huge impact on this community and I know there are so many people out there who appreciate it hugely. I'm lucky to have been a part of such a positive, non-commercial organisation which has enabled me to explore this fantastic part of the world, meet many amazing people, and have, what I am fairly sure, has been a life changing experience. Gogar Farm is a really beautiful environment. I used to walk to school every morning feeling so aware of my surroundings. I do not think I will ever forget how lovely it is here.
Map of Molo house in relation to the schools