"You educate a man;  you educate a man. You educate a woman; you educate a generation."
Brigham Young
The Vanessa Grant Girls' School is our most ambitious project. Our objective is to complete a brand new girls' secondary school and provide a safe environment for the girls as they complete their secondary schooling.
Educational opportunities in Kenya tend to favour boys. Many girls, on completing primary education, are forced to drop out and are expected to return home to help on the farm until a suitable husband is found and a wedding arranged. Even if girls are keen to continue with their education, a lack of funds will limit their chances of doing so. The result is that fewer girls proceed to secondary education.
With the full support of the Ministry of Education, the Vanessa Grant Trust is sponsoring the development of a leading secondary boarding school for girls situated about 2kms from Rongai on 15 acres of flat land donated by Gogar Farm Ltd. The School will eventually cater for about 420 girls, with each year group having three classes of about 35 children for the four years of Kenyan secondary education.
The aim of the School is to provide a facility second-to-none in Kenya, delivering the Kenyan curriculum with particular emphasis on excellent IT and science facilities and quality teaching standards throughout. This will be delivered within a strong and secure Christian community.  The aim is to complete the core teaching facilities in 2016. Many donors have sponsored particular aspects of the school: funding a science laboratory, contributing to the cost of one or more computers, or paying for the furniture for a classroom. More funds are now needed to complete the building programme and, importantly, to fund bursaries, both within the school and for support during university.
More information about the Vanessa Grant Girls' School can be found on the School's own website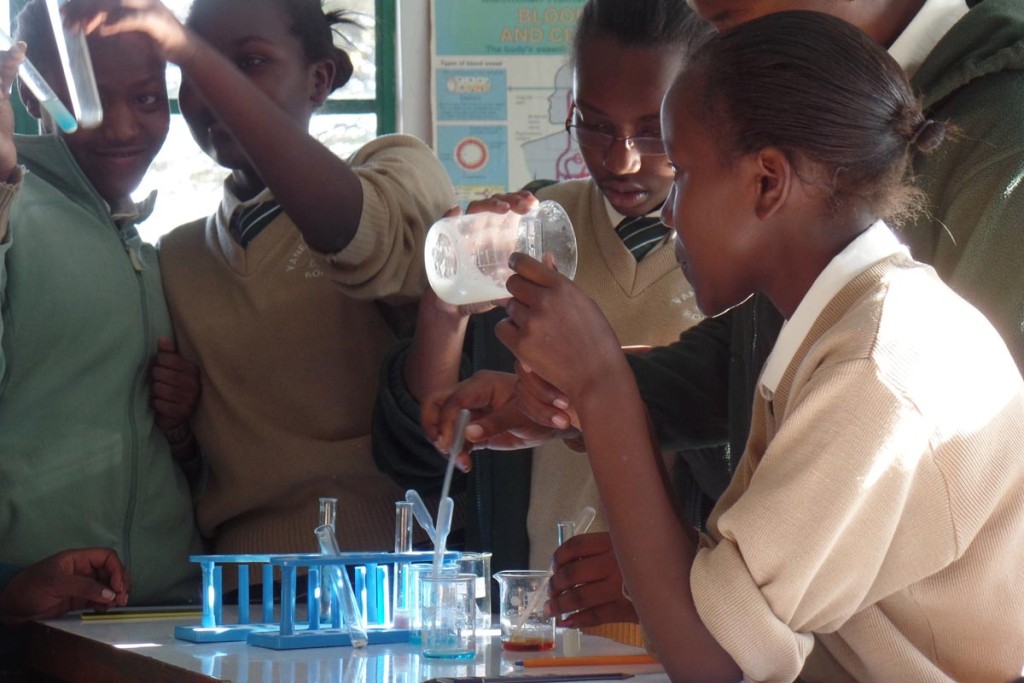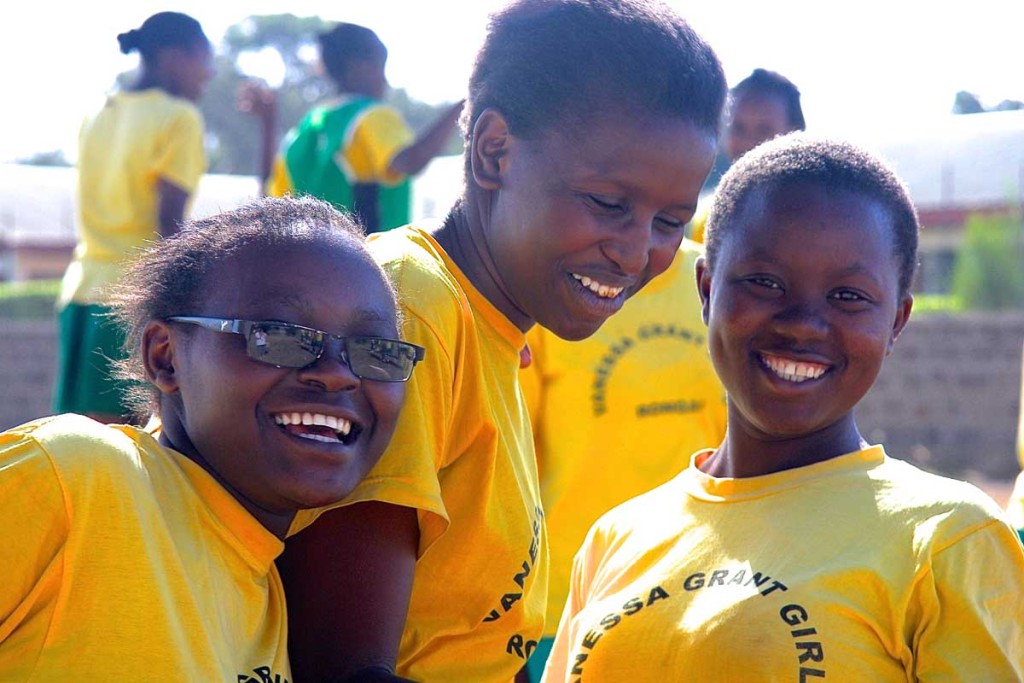 "Gender equality is more than a goal in itself.  It is a precondition for meeting the challenge of reducing poverty, promoting sustainable development and building good governance."
Kofi Annan
Educating and enabling girls through education – the most powerful force for change on the planet.

Facilitating, funding and promoting young girls' education in developing countries is increasingly regarded as the most effective way of empowering young girls to become strong and independent women with the means and confidence to improve their own lives and those of their families and communities.`
In the following video, Annabel Crabb,  one of Australia's chief political journalists moderates a panel led by Dame Marie Bashir and an informed panel of global education thought leaders who have come together in support of the Vanessa Grant Trust to explore the exciting shift in thinking regarding the importance of girls' education that is gaining currency daily to tackle global challenges such as gender inequality and persistent poverty.
In recognition of the importance of educating young girls, in January 2016 the United Nations launched its Sustainable Development Agenda for the next 15 years.
It has put equitable access to quality education, and the achievement of gender parity through the empowerment of women and young girls fourth and fifth respectively on their list of 17 goals.
This stimulating panel conversation highlights the positive impact of recent initiatives, specifically aiming to facilitate, fund and promote quality education for young girls, particularly in developing countries that are delivering results (e.g. The Girl Effect, Let Girls Learn, UNGEI). The Vanessa Grant Trust has added to these efforts by raising money to provide domestic Kenyan scholarships for the Vanessa Grant  Girls' School students, as well as partnering with Sydney Uni to raise money for a Sydney University Scholarship. The panel will discuss the progress, setbacks and clear areas of opportunity to create a more gender equal world.
To learn more about how you can help the girls from the Vanessa Grant Girls School to receive a high quality education please go;
the Sponsor a Child  page  (second half of page)
It was an extraordinary experience to see first hand the Vanessa Grant Trust schools in Rongai.  It is one thing to support the VGT and its aims but it is quite another to walk through the well designed schools and see students in full school uniform engaged in learning with teachers leading the way.  It was obvious the VGT had invested a great deal of thought into each individual school and what those students require to learn in a positive and supportive environment.
Janine Young
Ambassador VGGS
WHY EDUCATING GIRLS MATTERS
We are all well aware that good quality education is the major avenue in which people can escape poverty and improve their personal life opportunities. More significantly good education builds stronger societies and helps break down corruption and inequity in the developing world. In the countries where women are being educated,  transformations are occurring at the individual, family, local and national levels.  This is why Sue and I have been enthusiastic supporters of the Vanessa Grant Girls' School since 2009.  We have counted it a great joy to regularly donate to support student bursaries.  During our recent visit in July 2014 we were struck by the strong governance of the school, educational leadership of the principal and staff and the vivacity and intellectual capacity of the girls. We encourage you to join us in this commitment of financial support and a desire for a better world.
Dr Timothy Wright
Headmaster of Shore School, Australia
THE FACTS
Even in this modern age when we continue to enjoy advances in technology, science, social organisation and digital innovation, tens of millions of children throughout the developing world still do not receive even the most basic education (1).  Across developing regions in 2012, one in ten children of primary school age were not attending school (2). This pervasive problem has attracted increasing interest in recent years, fuelled in part by a string of reports demonstrating a strong link between improved education and poverty reduction. This link has been found to be even stronger amongst girls. For instance, research demonstrates that for every additional year of education, a girl can expect to earn 20% more as an adult (3). Educating girls has been shown to benefit the community more broadly, as research shows that for every 10% increase in the number of girls attending school, a country's GDP is likely to increase by 3% (4). Girls who have had access to quality education grow up to be women who are likely to marry later in life, are less likely to die in childbirth, are more likely to send their own children to school, are likely to earn substantially more money as adults, and are less likely to  suffer from poor health during their life time (5).
(1)  The Millenium Development Goals Report 2014 – United Nations
(2)  ibid.
(3)  "5 facts about educating girls" – The Borgen Project (June 2014)
(4)  ibid.
(5)  ibid.
Interview with Esther Wagaki (Pioneer of VGGS) in 2015.
Click here to read Esther's story, about how many lives she has touched, and to find out what Esther is doing now in 2020.